Did you notice I got a blog makeover? Mr. Elvy has been working with Illustrator and kindly created a new banner and buttons for me. I told him I wanted something with chevrons, and orange and aqua. He did a pretty good job, no? Okay, onto sewing...
"Card trick" is probably my favorite block from
Jelly Roll Sampler Quilts
. I started out by trying to simplify some of those HSTs with flying geese, until I realized I was going to run out of fabric. Light bulb moment, that's why the directions were written the way they were!
Block 9 - Card Trick
This second block, Maple Star, didn't turn out quite like I wanted. I didn't pick a fabric with enough contrast between the background and star points (which you can barely see), and the green rectangles have too much contrast. But these block patterns for the Classic Sampler forces you to use almost every scrap of an entire jelly roll, so there's not much room to change one's mind. Oh well, live and learn.
Block 10 - Maple Star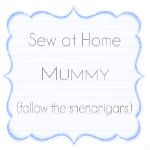 Hope you all are having a great week. Don't forget to stop by
Erin's blog
on Friday. Erin has some pretty neat things happening there, including a giveaway of a
New Leaf fat quarter bundle
!
I've also been doing some quilting, so I hope to have an FO ready for Friday too. Fingers crossed.